Charlottetown, Prince Edward Island - On Saturday, October 22nd, 2022, a team of high school students from Prince Edward Island competed for the first time at the CyberPatriot cybersecurity competition against over 3000 teams around the world. The team of two spent six hours at STEAM PEI in Charlottetown securing operating systems, in order to enhance their cybersecurity skills and perform well enough to get a chance to attend semifinals.
Team member, German Ivkovich, from Charlottetown Rural High School comments on his experience, "the competition was great and I'm glad for the opportunity the PEI IT Alliance has provided. It was fun learning about cybersecurity and using my knowledge in the competition. I'm looking forward to improve and learn more about this IT field. It would be nice to get in top 30% of participants in Round 2."
The PEI IT Alliance formed this team in 2022 through the CyberTitan program. It is the first time PEI has a CyberTitan team and the team performed exceptionally well in Round 1, placing #1537 out of 3477 teams. The two students are a part of their school's computer club. They studied the training material on their own for less than a week and ranked higher than over 50% of teams around the world.
The team's success in Round 1 of the CyberPatriot competition encouraged other students to join and make a full team of five. They get the chance to interact with cybersecurity experts in PEI, specifically Robert Milman, manager at the University of Prince Edward Island's IT Systems and Security, who is currently the team's industry mentor. The CyberTitan team is a great opportunity for students to develop their IT skills and their teamwork skills, which will help as they prepare for post-secondary school.
Round 2 of the competition will take place on November 6th, 2022. News of the results will follow.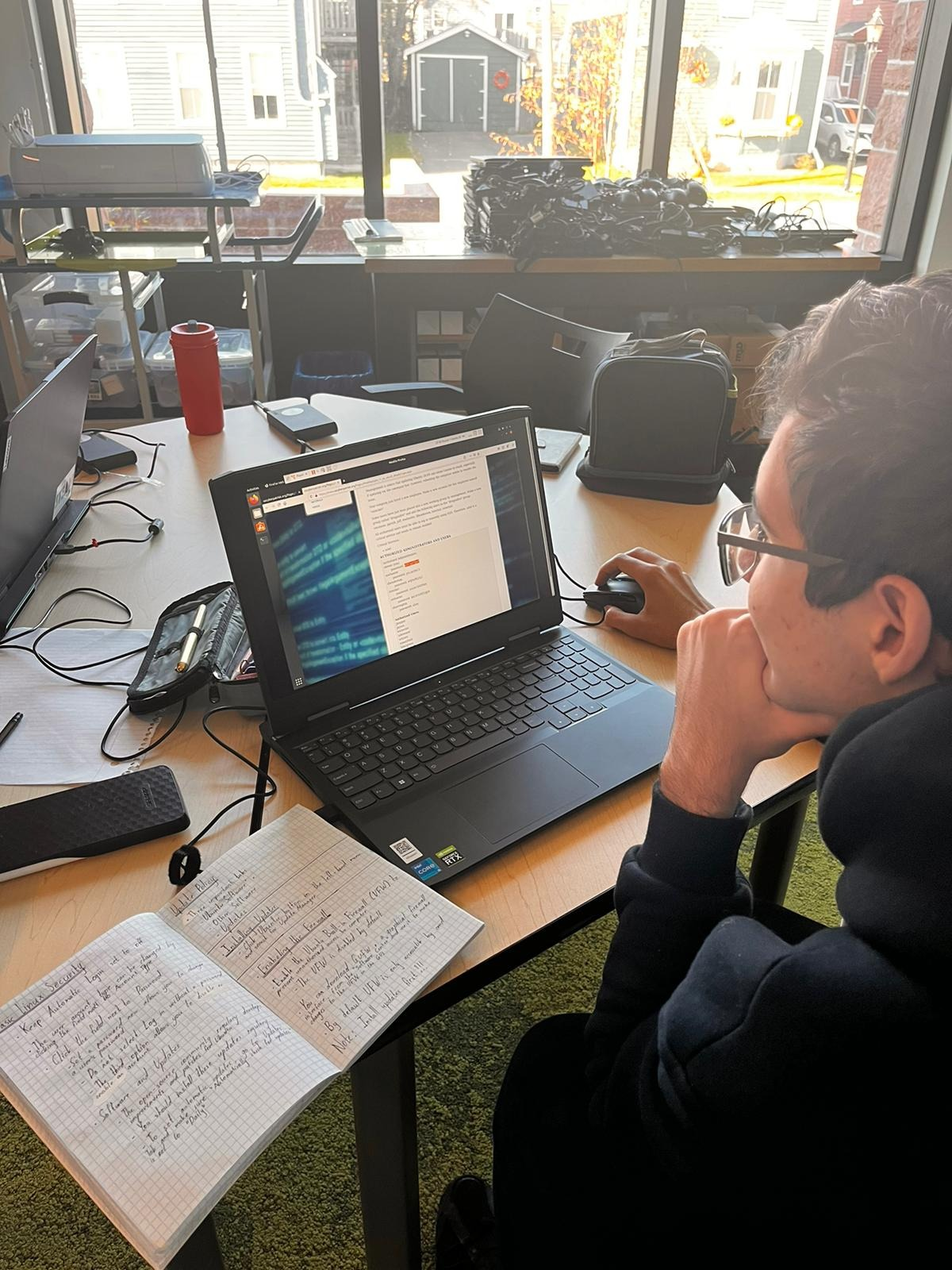 German Ivkovich and team competing in Round 1 of the CyberPatriot cybersecurity competition on October 22nd, 2022 at STEAM PEI, Charlottetown.